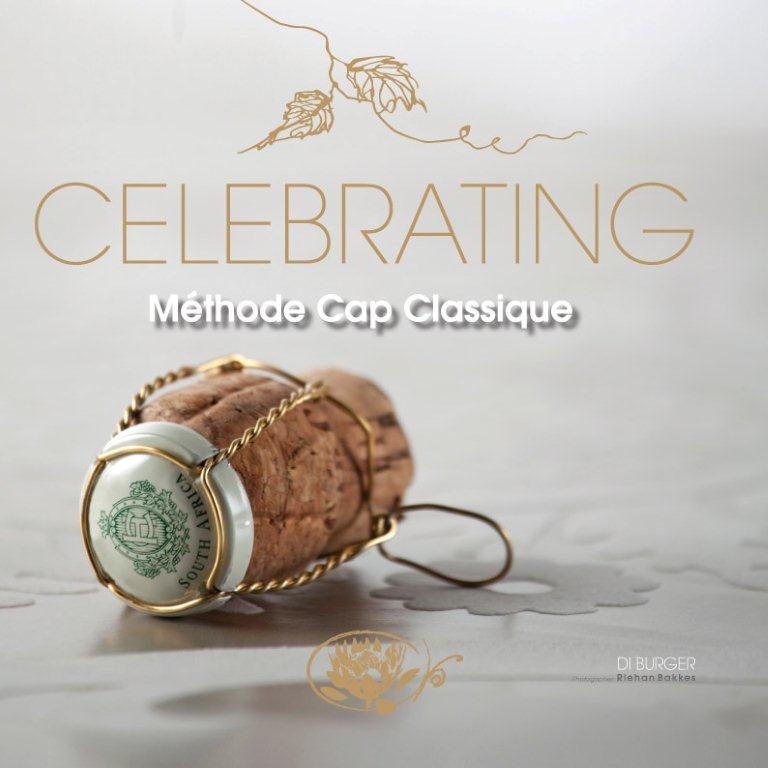 The corks of some of South Africa's finest sparkling wines were popping on the evening that Stacked Publications launched their lavish coffee table book, Celebrating Méthode Cap Classique at the legendary Simonsig Wine Estate in Stellenbosch.
This is a book that will be appreciated by connoisseurs and aspiring bubbly drinkers alike who would like to explore, learn and enjoy.
It traces our wine-making roots right back to 1500 BC Phoenicia, and winds its way through the 1660s Champagne-era of Dom Perignon to the early 1970s when certain intrepid South African winemakers chose to blaze a new trail across the Cape Winelands.  Despite the frustrating prescriptions of the large wine cooperatives and the isolating confines of the apartheid years, these pioneers of the Cap Classique industry made bold, highly individual attempts to master a new kind of wine in South Africa – bottle-fermented bubbly made in the traditional French style.
This book presents a fascinating insight into the contemporary production of premium quality sparkling wines, where South Africa's top producers follow the stringent guidelines of the traditional, bottle-fermented 'méthode Champenoise' in the creation of their unique and diverse Cap Classiques.  All of the country's top bubbly producers are featured; providing rare insights into not just how Cap Classiques are made but who makes them, and most importantly, how they are enjoyed. Filled with uplifting quotes, expressions and poetry and beautiful photographs to show off the estates; the harvesting and production, there are also many pages of food and Cap Classique pairings for brunch, lunch and dinner. Well-known local chefs have provided their recipes for a variety of exceptional dishes.  There are notes on Cap Classique and cheese; Cap Classique and Lindt chocolate desserts; and exquisite Cap Classique cocktails created especially for the book by the Cape Grace Hotel.
Cap Classique producer and microbiologist, Nicky Krone, explains why Cap Classique wines have such a sparkling effect on every occasion, Pieter Ferreira, cellar master at Graham Beck Estate and Chairman of the Cap Classique Association has written the foreword and Allan Mullins, wine master at Woolworths and the award-winning Taste Magazine, explains how to pair food and bubbly.